In this interview, Freya describes the highlights of her first KYCK conference, the impact of meeting Jesus and attending a local youth group and why it is "100% worthwhile" for teenagers to join her at KYCK 24! We hope you are encouraged by her story!
1. How many KYCKs have you been to?
This was my first KYCK! I definitely will be coming back!
2. What is your favourite part about KYCK?
My favourite parts about KYCK were the fact that everyone came together as a Christian community, and the worship with music! With every song, I felt so much love and that I had found purpose in my life following the word of Jesus! I also loved the speakers and how they opened my eyes to different topics and expanded my knowledge of what it means to meet Jesus!
3. Tell us how you met Jesus!
I became a Christian at my Youth leader's house! It was a fun afternoon with ping pong, handball and delicious food when we split up into groups and started asking questions that we had always wondered about everything to do with Jesus and the Bible.
I had many questions, but when it came to my turn, I asked a question I had been thinking about for a long time: "How can I strengthen my relationship with Jesus, and when can I consider myself to be a Christian?". My friend's mum asked me whether I wanted to take that leap of faith and open my heart to Jesus. I said "Yes"!
We went over to a quiet part of the house with my friend, and I spoke to Jesus, praying that he would let me into his heart in the same way that I was opening my heart to him, and in that moment, I felt his presence. I felt so overwhelmed and joyful as I knew that I would have a life with Jesus in it!
4. How has meeting Jesus changed your life?
Meeting Jesus has changed my life dramatically for the better! Ever since I started going to my local youth group, I had felt that it was the place that I would fit in! I never feel ashamed or alone, and I can always tell that a time with Jesus is a special time to cherish!
5. What would you say to someone on the fence about attending KYCK?
I would say to someone who isn't sure whether they should come to KYCK or not: Just do it! You will never regret a fun time and the experience that you have and the people that you meet will make it 100% worthwhile! There is so much to be learned and so many exciting ways to praise and rejoice in Jesus' love!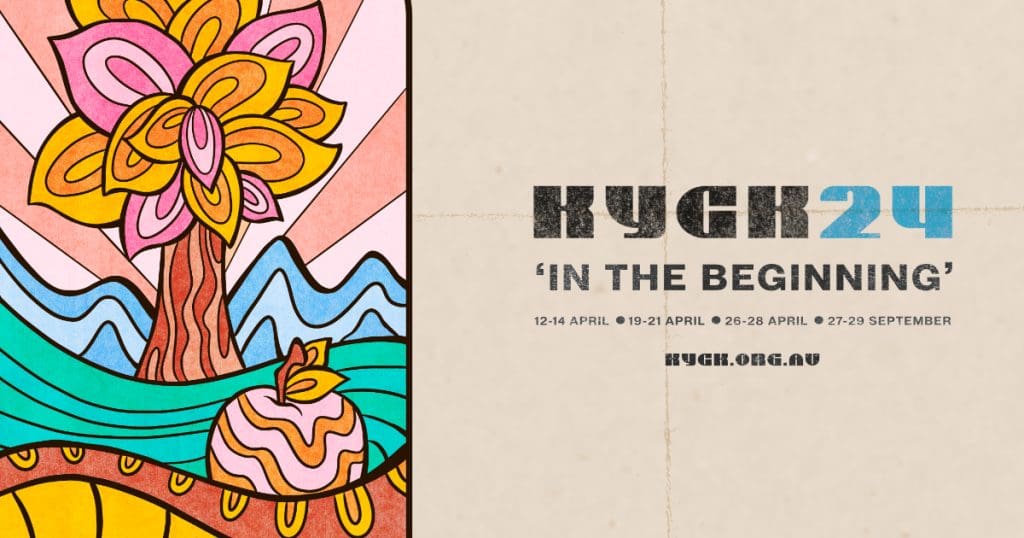 Hosted by Katoomba Christian Convention, KYCK is an annual event that challenges and equips teenagers to boldly live the Christian life. Over the years, KYCK has become a treasured space for teenagers to explore and deepen their faith with like-minded company. Delegates are invited to hear and respond to God's word through powerful Bible talks, uplifting worship in song, inspiring testimonies, and fun youth-appropriate activities.
KYCK will return in 2024 across the following weekends:
Weekend 1: 12–14 April
Weekend 2 & Online: 19–21 April
Weekend 3: 26–28 April
Weekend 4: 27–29 September
The theme will be 'In the Beginning' with guest speakers preaching from Genesis 1-3. Tickets will go on sale Tuesday 7 November, 9.30am AEDT and will be available until sold out. To sign up for the latest updates, visit our website: https://www.kyck.org.au/